Prof. Chao Wang, Beijing University of Technology, China
Dr. Chao Wang is a professor in the College of Economics and Management, Beijing University of Technology, China. He received a Ph.D. from Beijing Jiaotong University (BJTU) in 2015 with joint training at Purdue University in 2013 and 2014. He was a postdoctoral fellow at the Centre for Polymer Studies and Department of Physics of Boston University from 2017 to 2019. His research interests include complexity economics, sustainable supply chains, and complex networks. He has published over 70 papers in various journals, such as Omega, Resources, Conservation and Recycling, Cities, Ecological Economics, Transportation Research Part A/D, and Applied Energy.
Topic: Critical Systemic Risk Sources in Global Lithium-ion Battery Supply Networks: Static and dynamic network perspectives
Abstract: Due to the indispensable role of electric vehicles (EVs) in achieving carbon neutrality, lithium-ion batteries (LIBs) for EVs have attracted considerable attention in the context of a widely distributed raw material supply and cross-border LIB production. Most previous studies have focused on only one specific LIB-related commodity supply, ignoring the intricate dependent relationships among mineral resources, intermediate components, and finished products. To fill this gap, this study employs a multilayer network model to construct the global EV-LIB supply network from 1990 to 2020 and explores critical risk sources from static and dynamic network perspectives. From the static perspective, the results based on the MultiRank algorithm reveal the critical position of countries, which are covered by single-layer-based indicators. The EV-LIB industry is shifting from upstream mineral resources to intermediate components and finished products (EV-LIBs and anodes). From the dynamic perspective, the impacts of risk sources and their risk transmission paths are revealed by the proposed dynamic shock propagation models under two realistic scenarios, i.e., supply restrictions on a specific commodity and blocked export channels. Some unremarkable shocks to a specific upstream commodity are revealed to have a substantial influence on downstream processes. Different effects of improving a country's anti-risk capacity on strengthening the robustness of the trade system are shown. The findings provide anti-risk support for policymakers seeking to hedge supply risks, adjust industrial planning, and ensure industrial safety.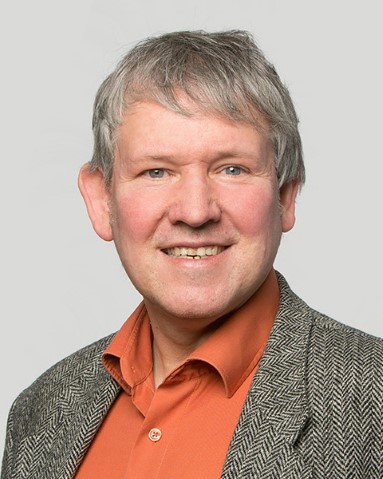 Prof. Thomas Hanne, FHNW University of Applied Sciences and Arts Northwestern Switzerland
Thomas Hanne received master's degrees in Economics and Computer Science, and a PhD in Economics. From 1999 to 2007 he worked at the Fraunhofer Institute for Industrial Mathematics (ITWM) as senior scientist. Since then he is Professor for Information Systems at the University of Applied Sciences and Arts Northwestern Switzerland and Head of the Competence Center Systems Engineering since 2012.
Thomas Hanne is author of more than 200 journal articles, conference papers, and other publications and editor of several journals and special issues. His current research interests include computational intelligence, evolutionary algorithms, metaheuristics, optimization, simulation, multicriteria decision analysis, natural language processing, machine learning, systems engineering, software development, logistics, and supply chain management.
Topic: Artificial Intelligence and Text Mining for Business Applications and Innovations
Abstract: We reflect on the business innovation supported by developing software solutions based on text mining, natural language processing, and artificial intelligence techniques to meet the business needs communicated by Swiss companies. Five related projects from different industries and with different challenges are discussed in order to identify common procedures and methodologies that can be used. One of the partners, in the gig work sector, offers a platform solution for employee recruitment for temporary work. The work assessment is performed using short reviews for which a method for sentiment assessment based on machine learning has been developed. Another partner, in the financial advice sector, operates an information extraction service for business documents, including insurance policies. This requires automation in the extraction of structured information from pdf-files. The other two projects are in the railway industry, in the healthcare sector, and in the field of accounting. The common path to innovation in such projects includes business process modeling and the implementation of novel technological solutions such as natural language processing and machine learning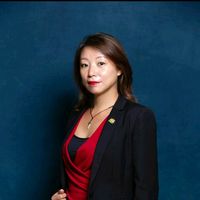 Assoc. Prof. Jenny Lao-Phillips, University of Saint Joseph, Macau, China
Jenny Oliveros Lao Phillips is the Dean of the School of Business and Law at the University of Saint Joseph (USJ). Prior to her current position, Prof. Phillips was appointed Registrar from 2016 to 2018, and Head of Public Relations Office from 2015 to 2018. She started working as a full-time academic at USJ in 2008. Before joining USJ, Prof. Phillips taught Business English at the Macao Polytechnic Institute and worked as a Cantonese/English interpreter and translator. She holds a Ph.D. in Business Administration awarded with the highest honor of summa cum laude from USJ in 2015. And is now a Post-Doctoral Researcher at the Faculty of Human Science at the Catholic University of Portugal (UCP Lisbon) working on a research project bridging cognitive science in empathy and literature studies in catharsis focusing on the tragic theatre. Prof. Phillips was born and educated in Macao. She holds a bachelor's degree in Tourism Business Management from the Institute for Tourism Studies, where she also received a higher diploma in Hotel Management and undertook specialized management training in public relations. She finished her MBA at USJ (IIUM) in 2003 with a thesis on customer satisfaction. Then, diverging from her management studies, she devoted her time in studying literature, and completed an MA dissertation on "The Ritual and the Sacred in Peter Shaffer's Theatre". In 2008, she was awarded a Master of Arts in English Studies (Literature Specialisation) with the highest grade of "Excellent" from the University of Macau. Prof. Phillips has taught a wide range of courses including Entrepreneurship, Marketing, Global Strategy, Service Operations, Financing New Enterprises, Creative Writing, and Literature. Her research interests include family business management, social entrepreneurship, organizational behavior and innovation, empathy, and catharsis in tragedy and modern theatre. She is also a writer and a poet featured at the Macau Literary Festival in 2018 and 2020. Her first children's novel The Legend of the Chinese Zodiac was published in 2006. Her poems, poetry translations, and articles have appeared in Poesia Sino-Occidental, Poetry.com, The Drunken Boat, Poetry Sky, and other publications and local press. She wrote a bi-weekly column about local culture and tradition "Made in Macao" in the English newspaper Macau Daily Times from 2015 to 2019. She is also working on her first book of trilingual poems.
Topic: The Forms of Social Capital and Their Contributors in Chinese Family Business
Abstract: Studies on family business emphasize the crucial role of succession for business survival. While succession planning has been extensively examined, the study of social capital succession remains limited. It is necessary to identify its various forms and contributing factors to comprehend the transfer of social capital in Chinese family businesses across generations. Although the significance of social capital as a competitive advantage in business families is acknowledged, there is a dearth of research on transferring social capital from leaders to successors, primarily due to the need to identify the specific forms of social capital. This study aims to fill the gap in the literature on family business social capital by elucidating the forms and contributors of social capital within Chinese business families. A qualitative research approach employing a multiple case study method was used to develop a theoretical framework to explain how social capital is formed within the family and the family business.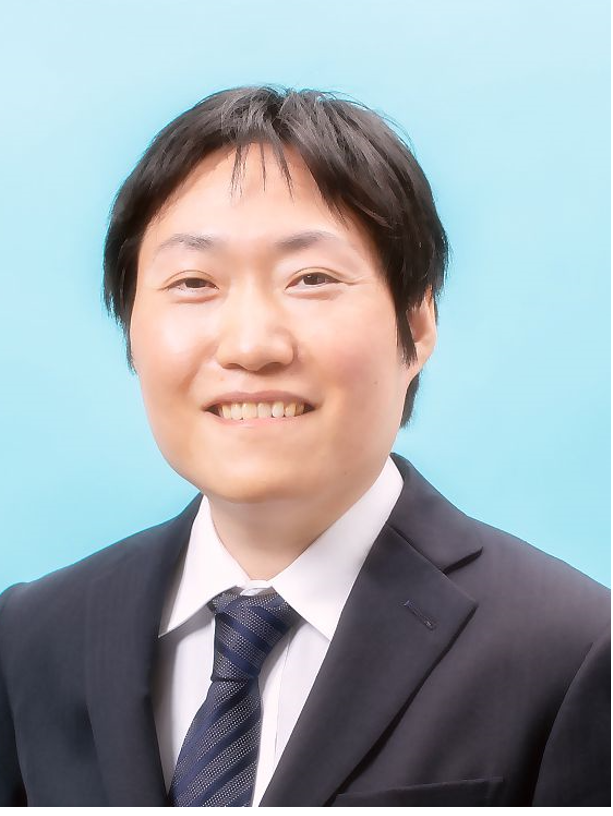 Assoc. Prof. Mitsunori Hirogaki, Kyushu University, Japan
Mitsunori Hirogaki graduated Bachelor of Science Major in Commerce in Doshisha University and pursued his Master's Degree in Commerce and Ph. D in Commerce in Kobe University. Dr. Hirogaki is currently an Associate Professor of Marketing Strategy at Kyushu University, Graduate School of Economics, Department of Business and Technology Management (QBS Business School), where he teaches Marketing Strategy and International Marketing. Dr. Hirogaki is currently an Associate Professor of Marketing Strategy at Kyushu University, Graduate School of Economics, Department of Business and Technology Management (QBS Business School), where he teaches Marketing Strategy and International Marketing. He has been involved in big data analysis projects, as a member of a research group at the Center for the Study of the Creative Economy (Doshisha University), he works with big data analysis to construct systems that identify seeds of innovation. Dr. Hirogaki's current research focuses on Cross-Cultural Consumer Behavior in international marketing and marketing strategies in mature, developed societies. He is a member of Japanese Economic Association, Japan Society of Marketing and Distribution, and Japan Association for Consumer Studies.
Topic: Innovation, Sustainability, and Consumer Acceptance: An Example of Japan
Abstract: This study investigates consumer acceptance of innovations related to environmental sustainability in food and the factors that influence consumer acceptance. The questionnaire study revealed that the majority of consumers are receptive to this innovation. In particular, the level of knowledge was found to be influential on the acceptance attitude. The findings of this study provide food marketers with useful information for product innovation and essential marketing activities.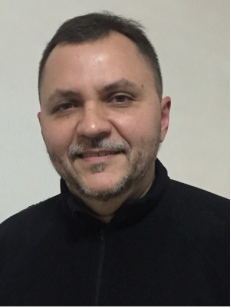 Assoc. Prof. João Alexandre Lobo Marques, University of Saint Joseph, Macau, China
Associate Professor, Head of Department, Research Coordinator at the University of Saint Joseph, Macau, SAR China. Founder of the Laboratory of Applied Neurosciences (LAN/USJ). PhD in Engineering Federal University of Ceará (UFC), Brazil. Post-Doctorate and Honorary Research Fellow at the University of Leicester - UK. Visiting Associate Professor at the University of the Chinese Academy of Sciences (UCAS) - Shenzhen Institutes of Advanced Technologies (SIAT). Associate Professor and Software Department Chief at University Gregorio Semedo (UGS), Angola (2009-15). Has large experience in Artificial Intelligence, Bioengineering, and Applied Computer Science, focusing on signal and image processing. RESEARCH AREAS - Neuroscience applied to management (marketing, leadership, performance) - Business Analytics - Big Data Applications - Theory of Constraints - Project management - Digital Signal Processing - Bioengineering / Computer-Aided Diagnostic Systems - Artificial Intelligence - Deep Learning - Nonlinear analysis and dynamics of time series.
Topic: Tools AI and Data Fusion against Long-COVID - Multiple Research Applications for this Persistent Health Challenge.
Abstract: The Severe Acute Respiratory Syndrome coronavirus 2 (SARS-CoV-2) is responsible for the most significant global public health crisis of the last 50 years, having brought severe damage to mental health, with about 36% of patients presenting neuropsychiatric symptoms during or in cases of "Post-Acute Sequelae of COVID-19" (PASC). Among these, we can mention cognitive impairment, fatigue, sleep disturbances, depression, post-traumatic stress, and substance use disorders observed for more than 6 months after infection in patients who required hospitalization and non-hospitalized in percentages ranging from 3-47%. The main objective of this work is to present computerized data analytics tools and techniques to analyze two relevant groups of patients diagnosed with Long-COVID. The proposed solution is an intelligent system based on data fusion and multiple Artificial Intelligence approaches. The first group is comprised of multi-level health professionals exposed to Covid during the pandemic, working on the front line. The second group aims to assess PASC neuropsychiatric symptoms in women exposed to the SARS-CoV-2 virus during pregnancy with PASC neuropsychiatric symptoms, comparing the exposed non-pregnant women and the involvement of neurophysiological and epigenetic mechanisms, as well as determining the consequences of PASC for the development of babies. The project considers professionals and patients from different institutions from Ceara, Brazil. The data fusion system will consider neuropsychological and sleep assessments carried out through directed anamnesis, and polysomnography, laboratorial analysis and various monitoring tools. Additionally, non-invasive ambulatory monitoring of heart rate is carried out, and computerized analysis of its variability is carried out. Metrics from time (SDNN, SDANN, RMSSD, pNN50, among others), frequency (HF, LF, LF /HF, among others), geometric and non-linear (entropy, chaotic, among others) domains are inputs for the Machine Learning classification tools. In addition, the data lake will be created from other sources, including laboratory analysis, DNA methylation and RNA sequencing, questionnaires, and monitoring tests such as polysomnography, EEG, EOG, and ECG. The data is consolidated, integrated, and validated, with a a Big Data solution. The system also provides a layer for viewing and interpreting the information obtained, either through diagnostic support dashboards or through the use of eXplainable Artificial Intelligence (XAI) techniques to indicate the most relevant attributes for certain types of analysis.
Assoc. Prof. Bambang Leo Handoko, Bina Nusantara University, Indonesia
Associate Professor Bambang Leo Handoko, academics and practitioners in the field of Auditing. Experience as auditor in public accounting firm, internal auditor for corporations and auditor for securing vital objects of the National Police Headquarters. He is an expert in financial auditing, forensic accounting, information technology auditing and also e-business. He has had many international publications in reputable journals and proceedings with many citation and acknowledgement from international researchers. He had won a lot of research grant from institution and government. Currently work as Subject Content Coordinator Auditing in Accounting Department, Faculty of Economic and Communication, Bina Nusantara University of Indonesia. He also technical committee in many reputable journal publisher and earn Scopus hi Index.
Topic: Auditor Acceptance of Metaverse: Approach from Technology Acceptance Model
Abstract: Currently, in the era of industry 4.0, the digital world is experiencing rapid changes. The rapid changes marked by various developments in the world of technology, include the phenomenon of the metaverse world. Many companies already have digital assets in the metaverse world, such as: land, property and also have deposits in cryptocurrency. This creates new challenges for accounting and auditing. It is urgent to be prepared by accountants and auditors regarding this metaverse world, which triggers us to conduct research. Our research is a quantitative study using a descriptive statistical approach. We examine the auditor's willingness to study the metaverse audit using the technology acceptance model approach. Our research object is an auditor who works in a public accounting firm. We use statistical data processing using SMART PLS software. The results of our study state that perceived usefulness, perceived ease of use able each has a significant influence to auditors' intention to study metaverse audits. Audit firm size is also able to moderate or strengthen the influence of perceived usefulness, perceived ease of use for auditors' intention to study metaverse audits.